The Importance of Sports & Physical Fitness in Students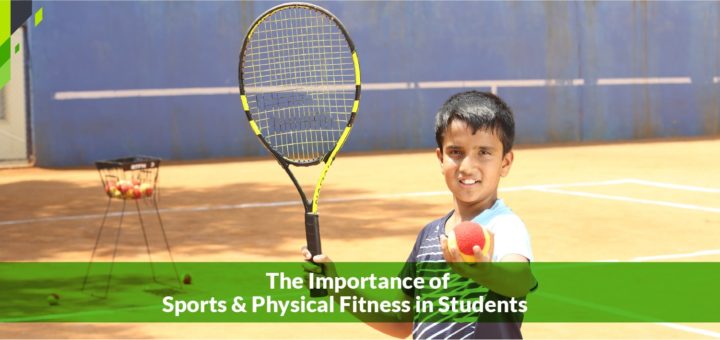 "Sports build good habits, confidence, and discipline in students. They make players into community leaders and teach them how to strive for a goal, handle mistakes, and cherish growth opportunities." -Julie Foudy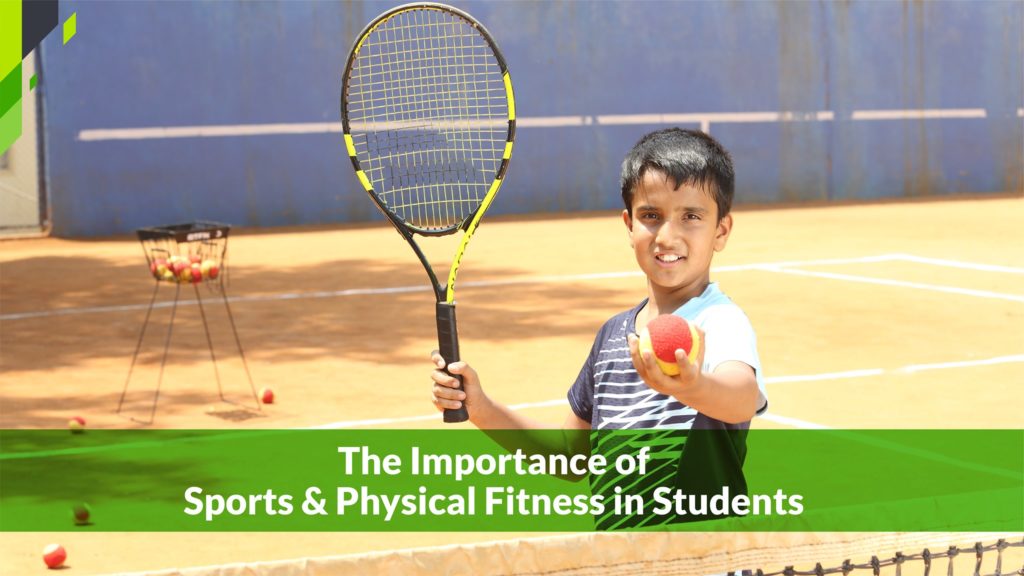 Few children show remarkable field talent and sportsmanship. Recognizing their ability is the responsibility of the coach and benefits of sports for students is critical in Siddhartha Public School. All children are nurtured equally in the expansive grounds and sports fields. It is a dream for focused children to represent their school, state and later their countries in high ranking and competitive events. If such students get proper training at the right time, they can carve a good career later in life. Sports benefit all children for academic and athletic development. Sports are a significant aspect of growth and development of the child's personality. It is an integral part of the school's core curriculum. We are keen on producing talents and sports stars like P V Sindhu, Sania Mirza, Saina Nehwal, Azhar, V V S Laxman, P. Gopichand, and Mir Khasim Ali.
What defines Sports Coaching in our Institution:
Many deserving boys and girls have made it to the national teams with the help of dedicated coaches and physical fitness teachers. Students with exceptional focus on a game, possess inherent skills, and passion are given special attention by the coaches. They learn the true spirit of sportsmanship with regular attendance. As students participate in team sports, they value their own capabilities to excel.
Our coaching is designed to help each student with the following benefits:
Improves their physical immunity and mental agility

Learning in a healthy competitive environment

Combination of outdoor games and indoor activities to keep them engaged and active

Inculcation of discipline, time management and ability to make decisions

When students play with each other they also develop social skills

Team building qualities get honed and children learn to communicate clearly

Foster spirit of sportsmanship-winning and losing is all a part of the game

Sports is ideal for nurturing the confidence level and bring out leadership qualities

The school offers 4 hours a week to sports activities

The trainers, coaches and teachers for physical education are selected on the basis of their qualifications, demonstration and participation with players.
Importance of Physical Education:
In this day when video games and online gaming stations dominate a child's school life, Siddhartha Public School is proud to offer benefits of sports for students. We encourage parents to become good role models and help the children to play more games even when they return home from school. We are doing our bit to improve the children's activities. We believe they are the future citizens and it is our duty and responsibility to show them the right way.
Our students have participated in the following events around the city.
SPS students participated in CBSE South Zone Chess Tournament held at Chennai, Tamil Nadu

CBSE South Zone Skating Championship held at Lonavala, Maharashtra

CBSE South Zone Swimming Competitions held at Proddatur, Kadapa, Andhra Pradesh

CBSE South Zone Taekwondo Championship held at Pimpri Patha, Aurangabad, Maharashtra

CBSE National Yoga Championship held at Noida, Uttarpradesh

CBSE Cluster VII Athletic Meet held at Hyderabad, Telangana

School Games Federation Chess, Skating & Yoga tournaments
Children who have made us proud over the years.
Sirisha Vanapally of Grade VII won Gold and Silver medals in different events in Skating and played in state-level tournament.

D. Varsha of grade X played in state-level chess tournament.

B Badrinath & BVS Gowtham of grade X played for Junior Hyderabad Cricket league team.

M.Nitya, V Aishwarya Yadav of grade IX & Hansak Banerjee of grade VII played in state-level chess Yoga tournament.
Our uniqueness compared to other schools in Hyderabad:
Annual Sports Event named as UDAAN celebrated on 29th December, 2017.
It's just unique for it is made sure each and every child participates in sports and their parents are present.

Yoga, Aerobics, Skating, Tennis & Cricket are performed as dance and drills with different props and with light western music.

Winners awarded by a distinguished Army Colonel Manish Mukharjee and a great sportsperson Dr.Satyanarayana, HOD, Health & Physical Education, Osmania University.

For SPS 3rd Inter School Competitions Badminton living legend Md. Arif, Padma Shri, Dronacharya Awardee was invited.
Please follow and like us: