What is the Role of Society in the Development of Children's Personality?
Not out of bookish knowledge emerges the chrysalises.The role of Society in Developing Young Personalities.
For long schools have been the second home for all children. It is true especially of those who live in hostels away from home. Today, even day scholars spend considerable time in school even after hours before they go home. This is the time when they need to integrate into an environment where society plays a huge role. While classroom ethics for students are developed in a controlled environment, it is an open society where the challenge lies.
How does Siddhartha Public School, Hyderabad engages social skills development in early childhood? We empower them from the KG and Primary stage until they are ready to leave the institution with confidence. We pride in our methods and learning ethics in school.
Triggering Personality Development: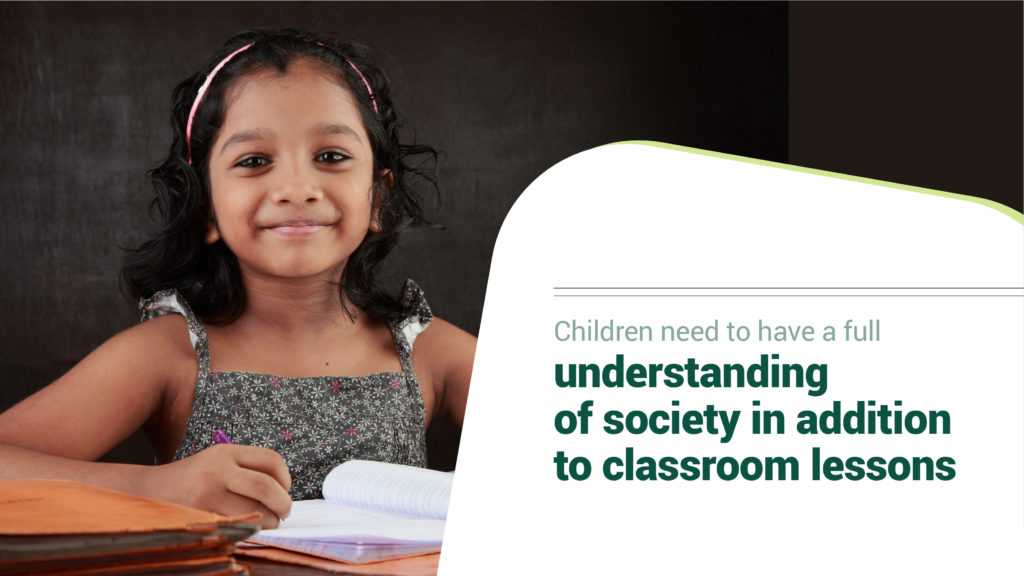 Children's social development certainly begins in school at the primary level. They move out of the home to a new environment. They learn to interact with teachers, strangers, fellow students. The KG class is where the bonds of friendships are created and sometimes for life. Today, the world is moving rapidly and apart from schools, even parents have to help children to be unique and sociable. In this digital era, it is an uphill task. Hence, in Siddhartha Public School the focus is on getting good grades and overall development. We focus on co-curricular activities that bring out the best in young minds.
The Five Elements that Encourage Social skills Development in Early Childhood:
The school – a second home for all children
Immediate friend circle – Peers that offer the right company are important
Overall environment – Inspires the best in the child. A negative atmosphere adversely affects their growth and progress in life
Individual hobbies and participation in cultural and sports activities
Physical and outdoor activity- Required to refresh the body and the mind
Hunting for answers Vs telling them
Teachers now understand that it is necessary to let their students ask questions rather than simply tell them the answers. Classroom ethics for students keep evolving as we learn new methods to build personalities and make them productive. Our teaching involves right from primary school. It ensures that not only bookish knowledge but following activities chrysalises turn into beautiful social butterflies.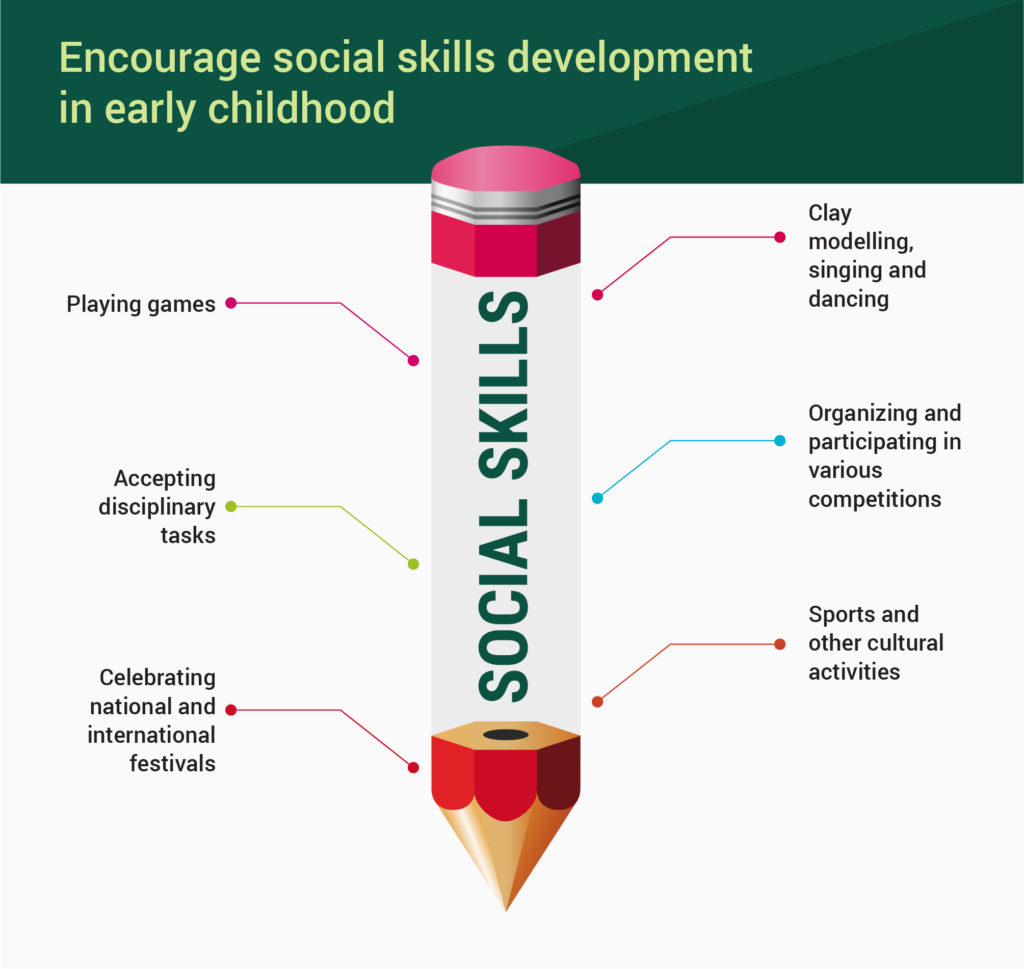 Children's Social Development Continues in the Second Stage:
In the school itself, a child's personality continues to grow. When they reach the second grade and are more mature new concepts are introduced to them. For example, a child may be asked to read in front of the class to get over 'stage fright'.
The school offers numerous platforms for the child to express emotions and thinking abilities. This is when some of them learn to care not only for friends but foster love for animals. They are taught to be humble and polite and to adopt good manners. On the other hand, physical education, yoga, and outdoor sports make them strong. As the years roll by we are proud of our classroom ethics for students.
Please follow and like us: