Easy Physical Exercises to do After Studying to Remain Fresh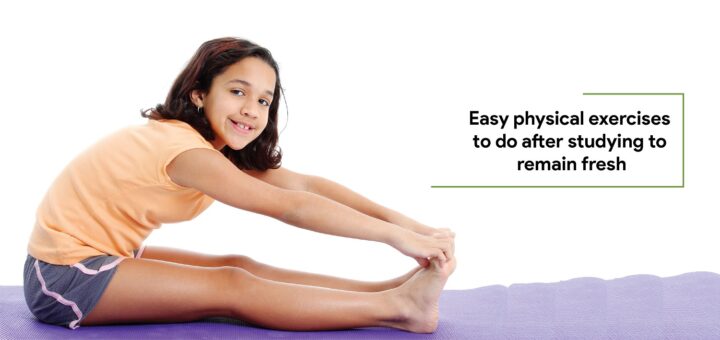 Easy physical exercises for children after studying
To retain knowledge and memory
Did you know there is a big connection between exercise and learning? As a student a good fitness regime helps in retaining knowledge and memorizing things. Once you move out of school towards college and life, academics will be left behind. But the process of learning and skilling will never end. If you understand that regular exercise improves your studying, it could brighten future prospects in all areas of life.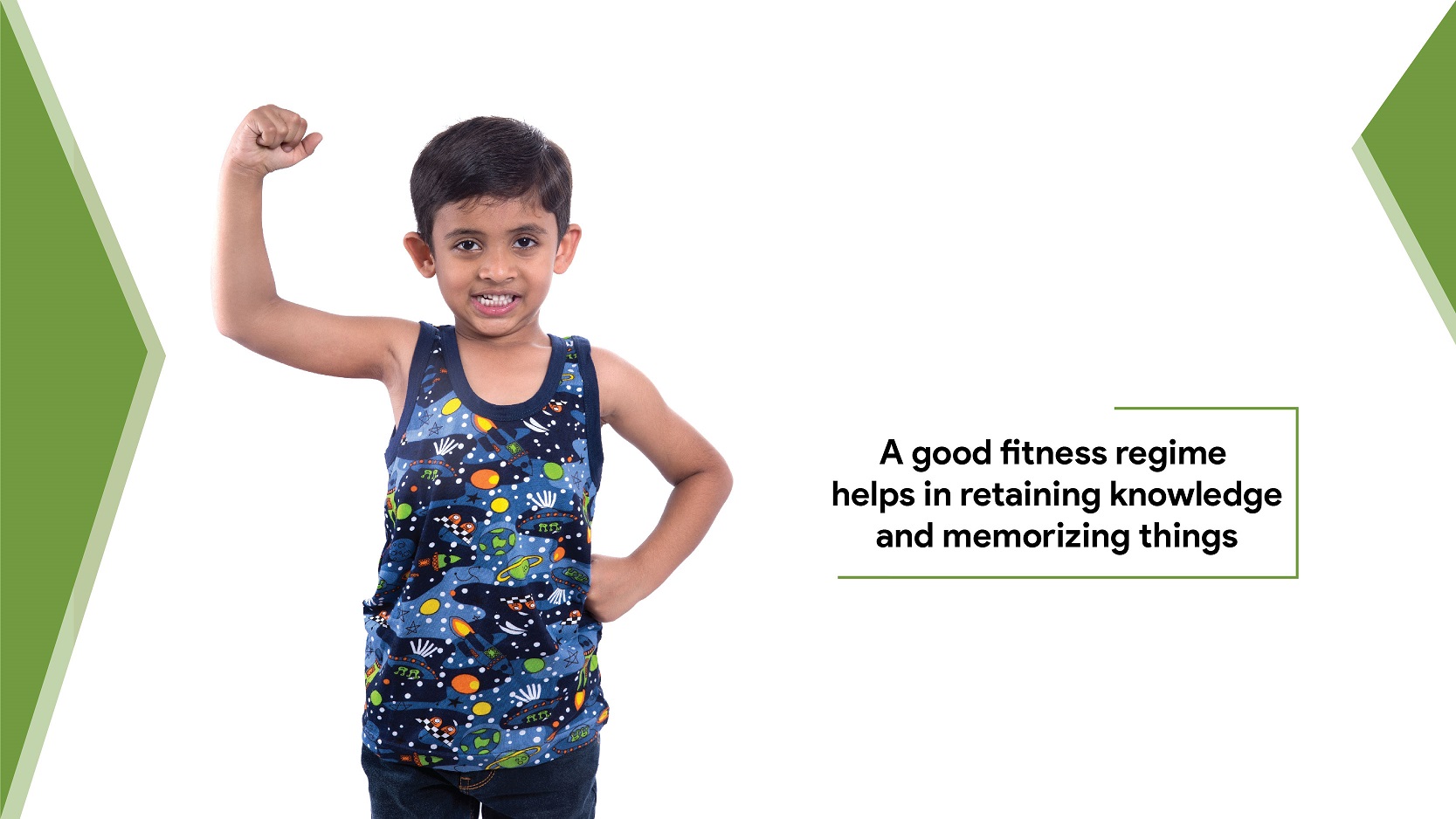 There are many ways to exercise while you study online. It will help to overcome strain, fatigue and freshen up for the next session.
The following infographic explains how being fit is beneficial at various ages.
After online classes, it has become more essential to take up some form of fitness which impacts the mind and body positively. Once you have switched off the computer, take a break to stretch the body.
The following activities are practical and also easy to adopt.
Dance to music for an hour. It is an intense activity that will keep the limbs moving. You may also switch to yoga or other similar activities with your parents. Skipping ropes and playing also help in coordination of the muscles.
If you want to gain weight and height this is the time to improve muscle fitness. Get a gym buddy and work out. If you are being supervised by a sports trainer, then it could be more beneficial.
Cognitive behavior improves with fitness sessions. If you are unable to play sports outside, do some less intense exercises at home.
There are plenty of games that can be played at home. Involving parents will add to the fun.
Exercises Stimulate Memory Functions
Various scientific studies conducted in the past prove that keeping the body moving boosts mental action. Sweating accelerates the hippocampus area of the brain. It increases the capacity to retain information and improves communication. Resistant training tones the muscles which is essential for developing a good personality. It will brighten your mood after a tiring day of studies in front of the computer.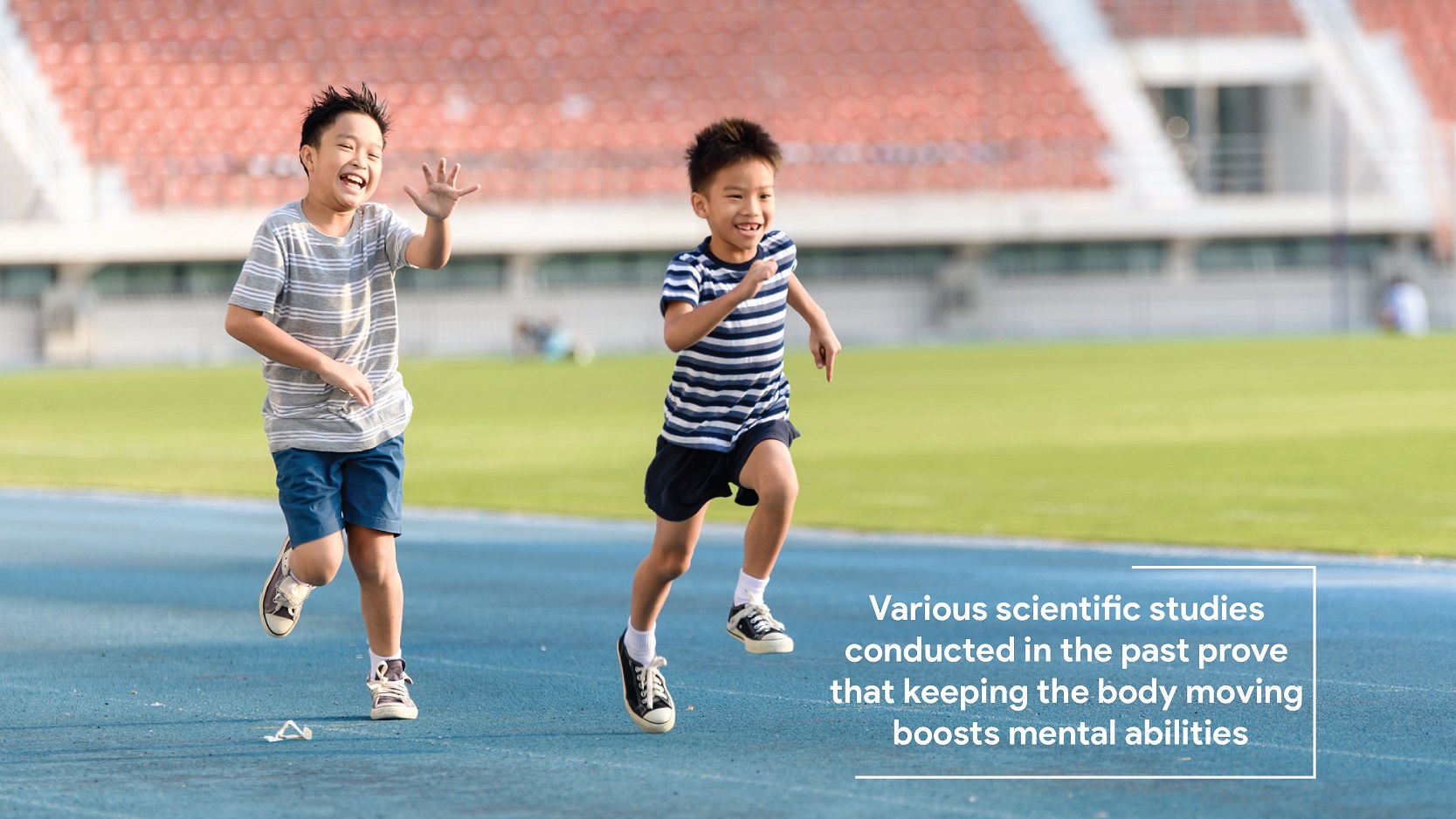 Importance of Physical Exercise for Students
Fitness combinations work in various ways. They need not be done only once in a day. The exercises can be spread at various intervals and combined with other activities for better stimulation.
Waking up Exercises
Being cooped up at home is not easy during these times of pandemic. But what you can do for 30 minutes:
Stretches and jumping
Heel –toe touching
Crawling and jumping jacks
Yoga poses for children
Strength exercises are recommended to increase attention
Figure of 8 visual tracking
Warrior pose
Airplane pose
All the above calm the senses and when you need to study again in front of the computer it is easy. Once you have switched off it is best not play video games on the phone. The eyesight gets strained and it is difficult to concentrate on studying.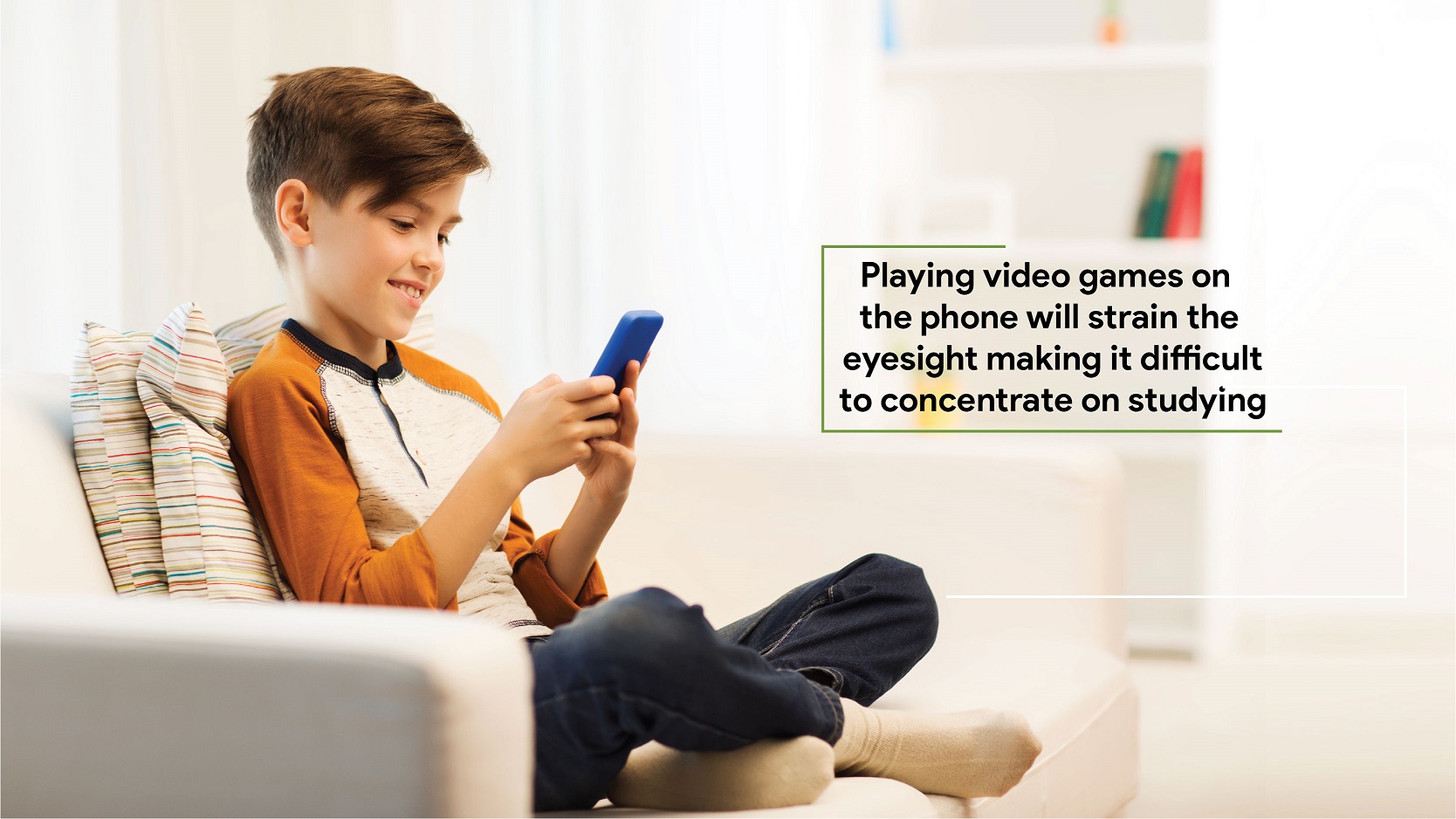 Spend Holidays with Friends
Holidays are still important every week. It is time to do cool stuff with your friends and family. Being engaged in even simple activities like having lunch together is interesting. Indoor games have also become popular and they will also help to retain things in the mind.
Let us know which exercises you love doing by commenting below.
Please follow and like us: