Why School Environment is Important
Student outcomes are influenced by Safe Learning Environments
Just as the immediate family sets the pace for the development of children, the next biggest impact is offered by the school. Benefits of a school environment are crucial for overall social appearances, skills and personality. An education institution offering a safe and supportive ecosystem is desired by most parents. Hyderabad offers several such learning campuses. Get to know the best environment for students at school that offer positive influences even for the parents.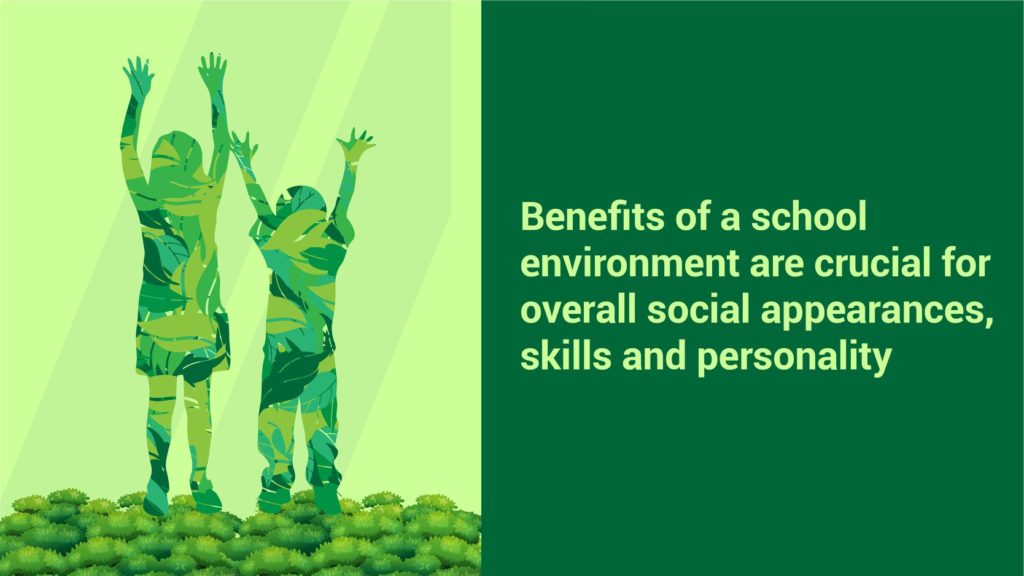 If you are looking for a supportive and child friendly environment school, Siddhartha Public School scores on several parameters. It scales high on factors related to physical, mental, instructional and discipline in engaging students.
School & Childhood Memories
If you recall, the best years of your life have been spent in the local school and colleges. The memories remain for a lifetime and so do the friends and teachers. Why? The most obvious reason is that these places provide a holistic ambience that nurtures the child that grows into a confident adult. Remembering a card sent on Teacher's Day or celebrating birthdays with classmates is still cherished by parents. Naturally, they have been influenced by the schools they have been to. Some even like to put their children in the same schools so they also develop into strong, successful and confident adults.
Let's recall what makes you think you received the best environment school campus and see if it matches with the Siddhartha Public School today. The biggest contribution to children include:
Sunlit classrooms with natural lighting and boosted by good electricity
Sense of ownership of the classroom with right design
Comfortable desks and chairs to sit for long periods
Different types of learning experiences in the same classroom
Multiple activity zones in the class and also in labs, libraries and playgrounds
Diversity in spacious computer rooms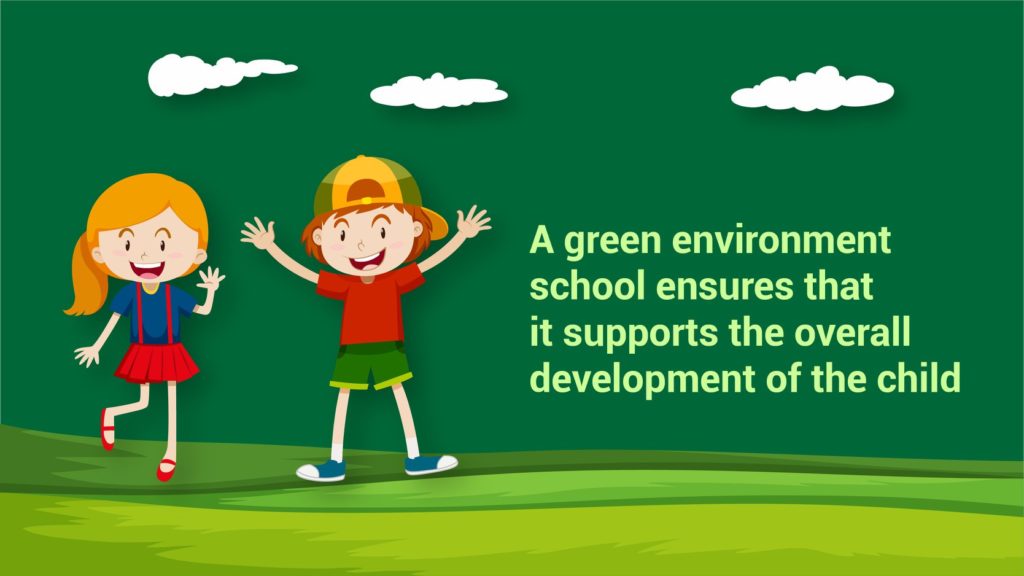 Children are naturally adaptive to their immediate environment. A green environment school ensures that it supports the overall development of the child. C S Lewis once said, "The task of the modern educator is not to cut down the jungles but to irrigate the deserts." A school does not simply comprise of an indoor classroom culture or playing outside on the grounds. Today, the expectations are of providing good values for physical and mental development. Teachers establish a norm for students and the choice of the best school in Hyderabad depends on their influence. The relevance of learning from teachers is enhanced when new methods are adopted which suit the children. The thrust is on creativity and inquisitiveness of the child. Teachers that use practical ways to educate have students with better grades.
A Safe Environment
To build an entire generation a safe environment is critical in the school. When students move to bigger classes the culture changes. Suddenly they may feel emotional about leaving the primary section. Keeping the new secondary class motivated is important and teachers need to embrace innovative methods. Discipline is an important factor that has to be inculcated in different age groups. In a classroom with children of diverse cultures, heightened awareness it becomes necessary to have an equal concern. A teacher's pet may create an environment of negativity. It is up to the classroom instructors to avoid such behavior and encourage all children to have positive relationships with peers.
Please follow and like us: