Study Smart: Prepare a Timetable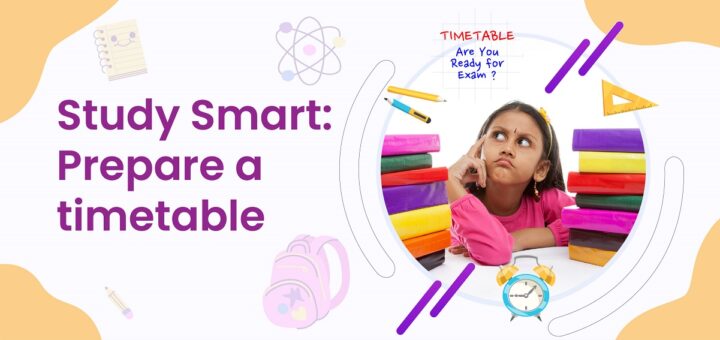 Without a timetable it is difficult to decide how to study and finish the syllabus before exams. An organized schedule is important not only for students after 10th standard but even in lower classes. To succeed, the best study timetable for students is time for proper revision and better results.
This post from Siddhartha Public School, Hyderabad will help all our students in planning a better study schedule for CBSE board or any other educational affiliations.
Avoid lack of learning difficulties
If, as a student you are already facing such an issue it means there is no timetable in place. Following are tentative charts to help you make a personal schedule for morning and evening. Plan accordingly and also look for other charts online.
PS: although it is ideal for students from 9th standard to 12th standard, even lower class students can make suitable changes and use it for all activities.
Morning Study Timetable
| | |
| --- | --- |
| Activity | Time |
| Wake Up Time | 05:00 AM |
| Finish Your Daily Routine work | 05:00 AM-05:15 AM |
| Morning Walk or Have Some exercise (Yoga) | 05:15 AM-05:45 AM |
| Have a Bath | 05:45 AM to 06:00 AM |
| Meditation/Prayer/Worship | 06:00 AM to 06:15 AM |
| Spend some time on the revision of yesterday's work | 06:15 AM to 07:00 AM |
| Breakfast, Read NEWS, and Be ready for school's online classes | 07:00 AM onwards |
Evening Study Timetable
| | |
| --- | --- |
| Activity | Time |
| Either eat some fresh fruits or have lunch | 03:00 PM – 03:15PM |
| Take rest | 03:15 PM – 04:00 PM |
| A cup of tea with some snacks | 04:00 PM – 04:15 PM |
| Complete your Homework | 04:15 PM – 06:45 PM |
| Play/sports/walk/exercise | 06:45 PM – 08:00 PM |
| Dinner | 08:00 PM – 08:15 PM |
| Spend some time with parents | 8:15 PM – 09:00 PM |
| Reach your Bed | By 09:00 PM |
Additional Tips to Supercharge Your Studies
Do you like to study alone or in a group? Remember the times when you studied silently in the library or at home listening to music? Anything works as long as it adds value to lesson revisions or superchargers you.  Create an environment you like so each time you sit to revise, it is a pleasant experience.
Be a Time Boss! 
There should never be an excuse to say, "I did not have the 'time' to study." A timetable is a master plan that will never fail you. Planning a better study schedule ensures you study all subjects equally. If you are weak in any subject, there is additional time to work upon. Planning is healthy and gives confidence as you are now well prepared for exams.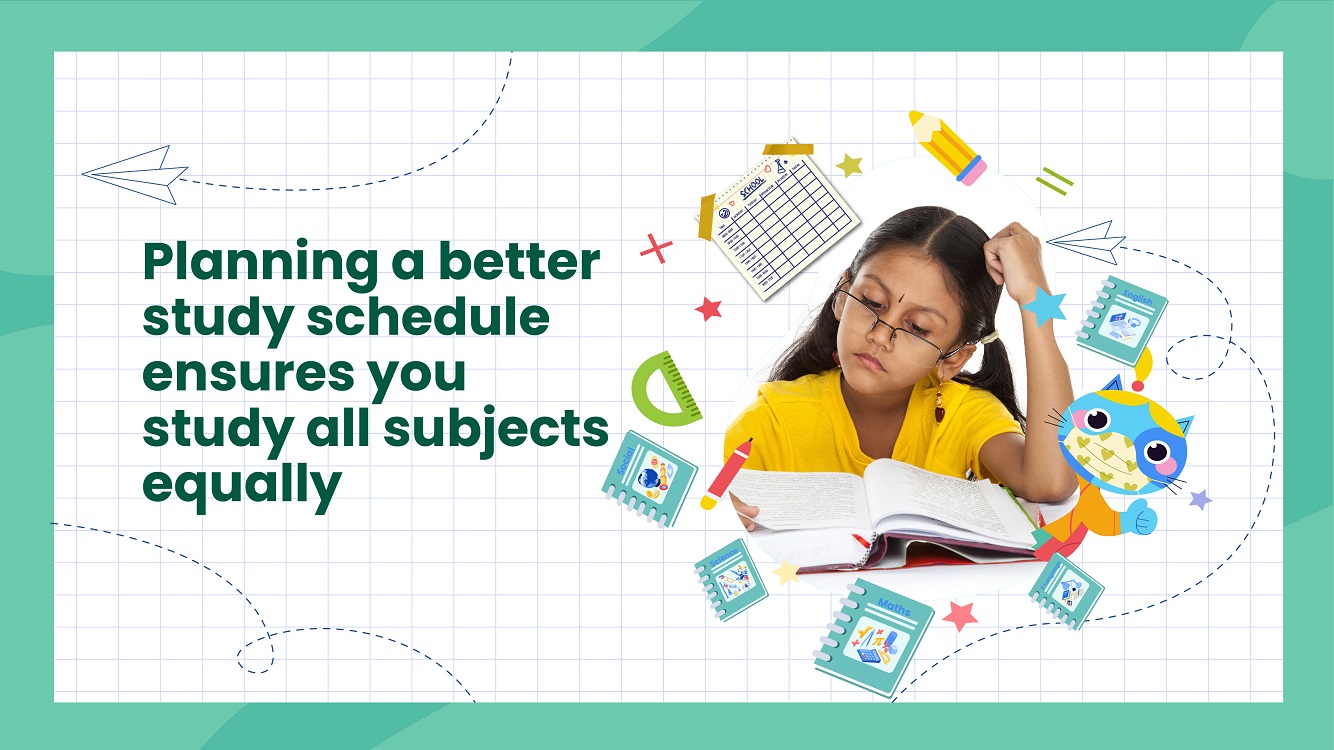 Help me Please!
Don't ever hesitate to ask for help if required from the teacher or parent if you sit alone to revise. Of course, there are times when you are likely to get stuck and need assistance. There are subject specialists and online classes are a huge help.  You can ask someone to test your knowledge and revision. It will give confidence to write well in the exams. 
Siddhartha Public School, Hyderabad helps students to nail their studies efficiently. As we approach 2022, make time to create the best study timetable for yourself.
Please follow and like us: