Why should entrepreneurship and innovative thinking be a part of school education and what impact does it have?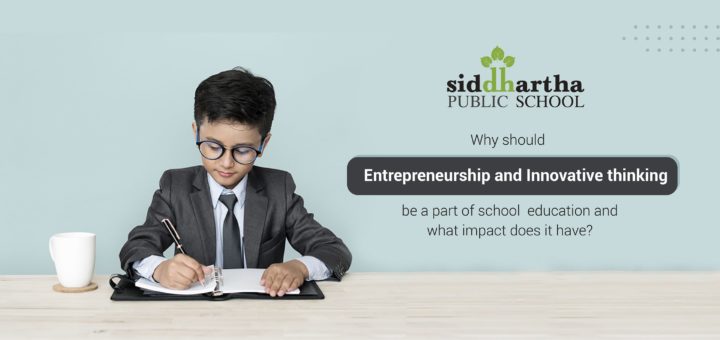 Impact of Entrepreneurship and Innovative Thinking in High Schools.
Social forces around us dictate the education systems. Higher secondary schools in Indian cities like Hyderabad offer a glimpse of it. Being a city that has a strong influence on technology surge, the same is impacting what students learn. Siddhartha Public School is a recognized institution where children are encouraged to tap their potential with creative thinking. Opportunities are abundant, within the curriculum focused on creating future entrepreneurs. The management keeps a close eye on the future trends of education to nurture students' minds towards innovation.
Currently, 6 trends are impacting education systems. Siddhartha Public School is proud to adopt most of them to build a new generation of self-inspired entrepreneurs.
Importance of Creativity and Innovation in Education
The six emerging trends that influence the way teachers now educate in the school are:
Creativity and innovation in education are essential to keep up with practical times. India, as a nation is on the cusp of becoming a digital state where most citizens are tech-savvy. Teaching children with familiar technology-oriented systems in schools is vital. By the time they move on to higher studies abroad or in India, they are capable of adapting to the real world. The six trends are transforming the way students are absorbing their lessons. They are also on par with the students of their age groups elsewhere in the world.
End of an Era: Chalk and Talk System
Blackboards, chalk & dusters are relics of an era that went by generations ago. Today, teachers cannot just interact with students in the classrooms in the rote method. In Siddhartha Public School, Hyderabad the tutors have also moved on with creative teaching methods. Practical lessons are taught inside the classroom and outdoor on the vast campus. As part of innovation in the education system, students are encouraged to ask questions and do projects that can ignite their level of free enterprise. Both boys and girls conduct experiments in the advanced laboratories and expand their minds. The need to let the young minds flow freely is important to foster creative minds.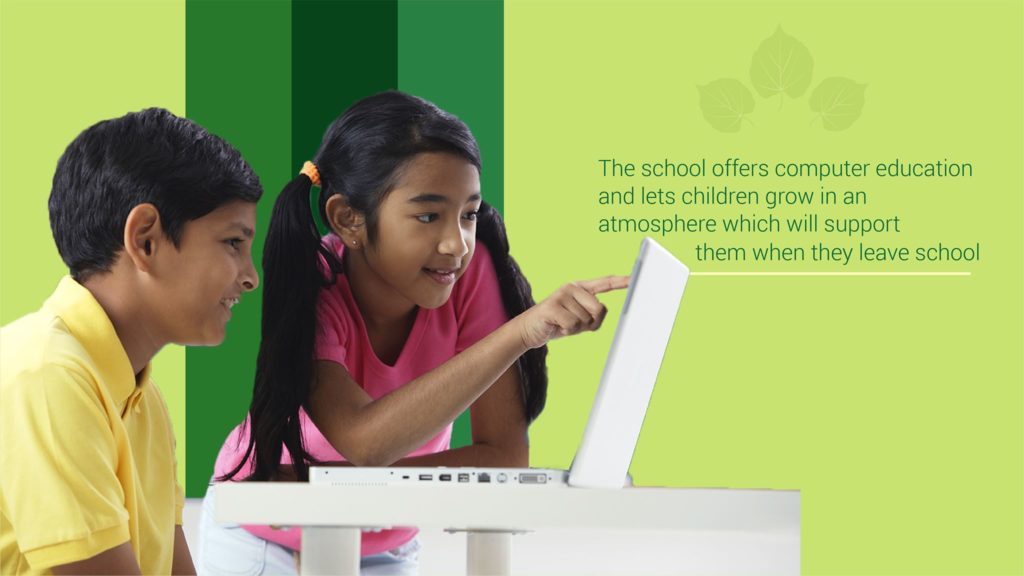 We are now in an era of start-up India. It is the education system that needs to work at a primary level. The school offers computer education and lets children grow in an atmosphere which will support them when they leave school. Passive learning, where questions are not asked is an outgrown system. The key systems that make our teaching acceptable to students relate to the following key characteristics:
Ability to question teaching
Observing with a keen eye and letting the mind think
Experimenting and enabling curiosity
Letting students connect the dots and discovering their potential
Networking and interacting with each other
The school offers an eco-system that helps the children to have these key traits. We believe that eventually they will become creative problem solvers and help build a new nation. Our students do not say 'yes' teacher', but engage the tutor with, why is this so'. They do not 'look' but 'observe' and explore their teaching environment. We truly believe we have made the right impact with a hands-down learning process.
Please follow and like us: