Students can Create Online Holiday Cards for Teachers Using Online Tools
Soon it will be the end of the year and time for Christmas and New Year. You may be already encouraging your children to make art and create fun things with crafts. As digital access has become mandatory for studies, the concept of making holiday cards online is likely to become popular. Siddhartha Public School endorses such creative activities for the students.
This information is intended for students and their parents which focus on creative teaching ideas and activity. As teachers spend time online trying to take classes, this is a good time for the students to show their gratitude by designing holiday cards to thank them.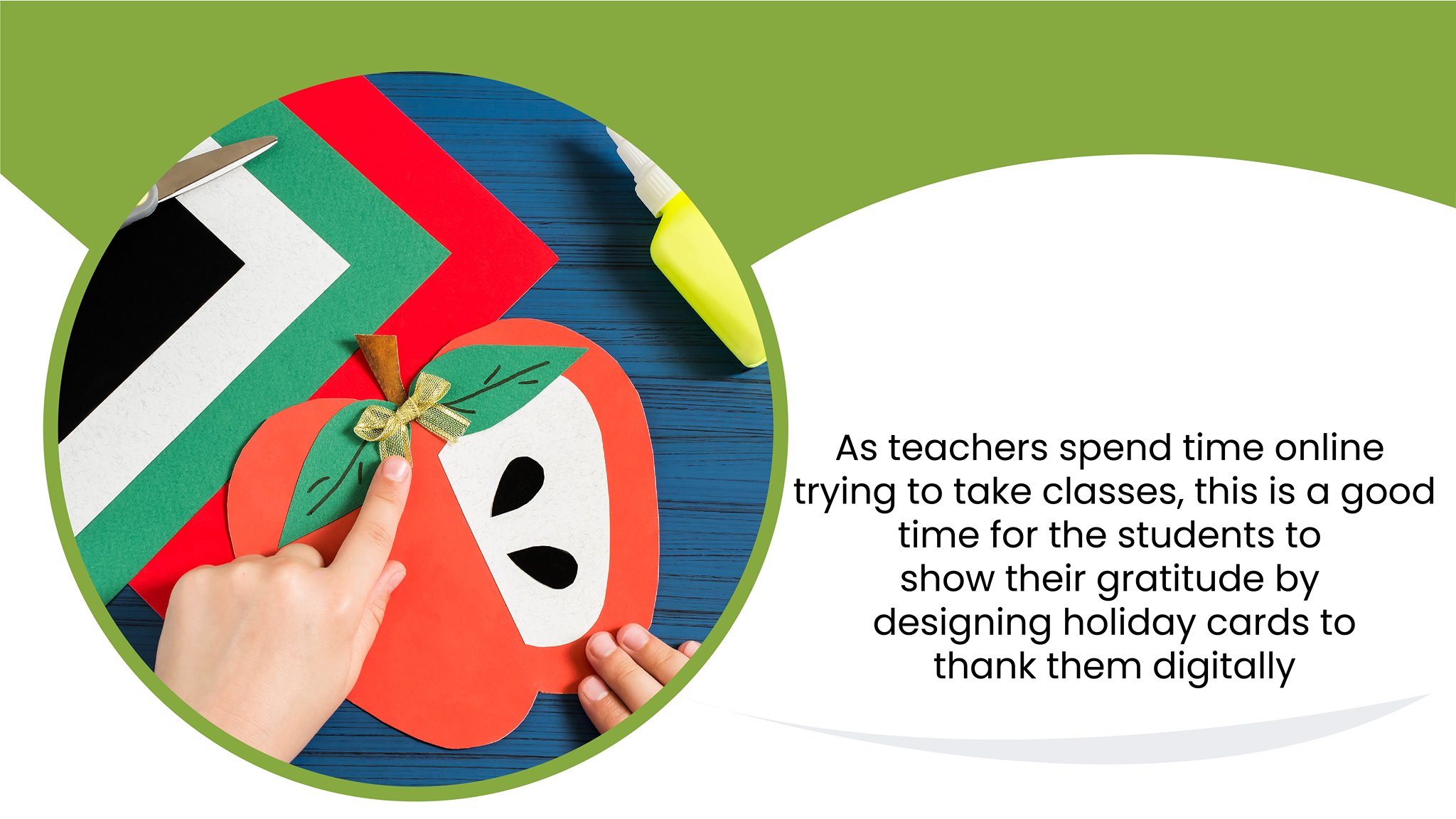 E-Cards are Motivational
Using e-cards in the virtual classrooms is an excellent idea to keep students happy. This season they can make artistic holiday cards not only for their teachers but also parents and friends. There is a huge educational merit when students make digital designs. The teachers can go to websites where it is age-appropriate to let children browse cards. Some websites allow customization and this gives the children an opportunity to write their thoughts and thank you notes. They can also celebrate various other occasions through cards. Now is the time for digital greetings and letters to be accepted with a good measure of social distancing.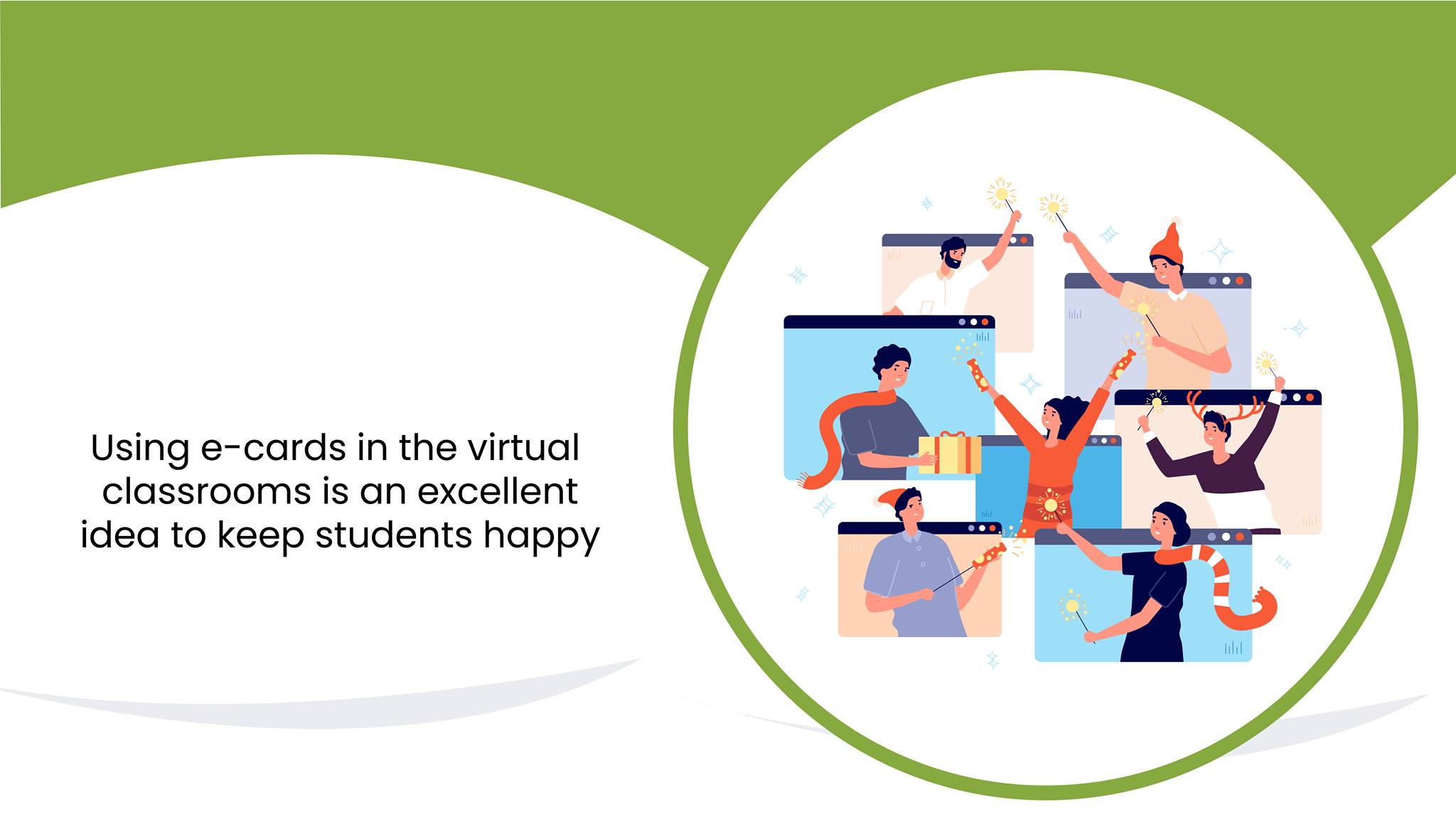 How do Teachers Offer Guidance?
Since December is the month of Christmas and Followed by New Year a theme can be selected and children can participate in the activity. This is the best time to prepare holiday cards for students, worksheets. Students can prepare messages by referring to some websites with kids' categories.
Currently there are some universal websites that are useful for the upcoming holidays:
http://www.regards.com/
https://www.123greetings.com/
https://www.americangreetings.com/cards/ecards/_/N-1x91zju
https://www.greetingsisland.com/
https://www.crosswalk.com/ecards/
https://www.nature.org/en-us/membership-and-giving/donate-to-our-mission/other-ways-to-give/ecards/
There are websites like https://web.tech4learning.com/use-wixie-to-create-online-greeting-cards. Even students can learn how to use the tools.
Benefits for students through e-cards
All children can improve their letter writing skills with this online creative activity.
Environmental issues can be supported with messages.
Teachers can create national awareness and promote various conservation topics.
Junior students who have limited keyboard skills can simply choose images and write cute texts.
This activity promotes home-school extension, thoughtfulness and kindness.
They learn courtesy and good manners through this interesting activity.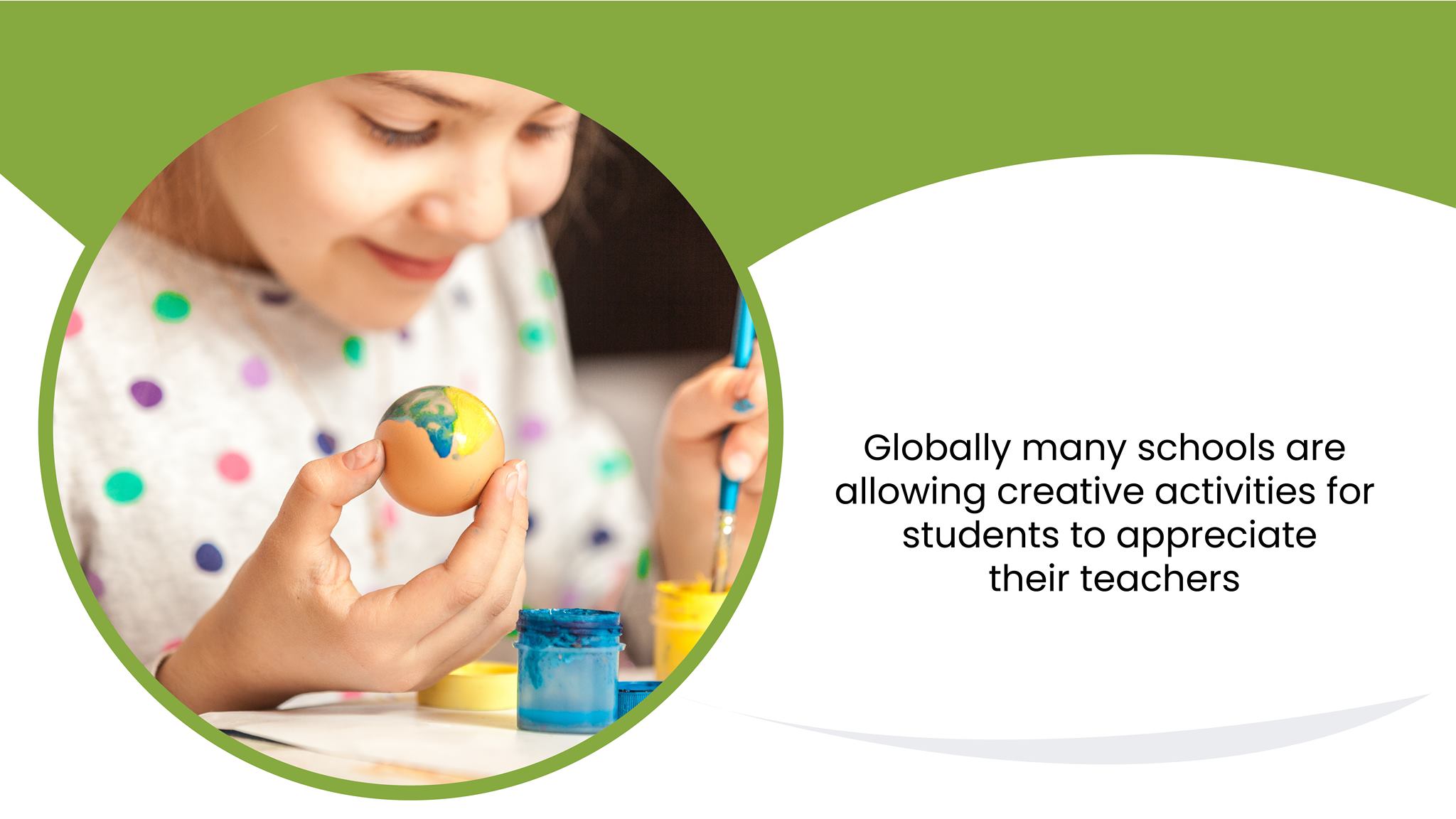 Appreciation for Teachers
Globally many schools are allowing creative activities for students to appreciate their teachers. They do a lot of hard work and take pains to continue the syllabus. By honoring and pampering them this way, there is a feeling of connectedness. Most people think sending an e-card is sufficient for teachers. But as times have changed there are other ways also to give gratitude during the quarantine period. It will be nice to send iTunes, favorite meal by ordering it online. Amazon does home delivery and maybe a nice book is also a good idea. A video message also can make the teacher smile. If all this is not possible, send an email to the teacher expressing gratitude. Even this simple communication will do wonders and inspire instructors to continue their mission of teaching.
Siddhartha Public School, Hyderabad encourages both students and teachers to acknowledge various contributions to each other.
Please follow and like us: