Can Parents Donate Old School Books or Backpacks for Underprivileged Students?
Donation of old books and supplies to poor students is an investment in their future.
One of the best ways parents and students can support education for the poor is by donating old books, backpacks and school supplies. Several low income group children in India cannot afford them even when they wish to study. They are in constant need to fulfill their desire to learn with available resources. To donate old school books is a good deed for parents. Indirectly they help such children to study and move on in life.
Siddhartha Public School, Hyderabad encourages initiatives and is actively involved in donating books to underprivileged students. Parents can join the initiative and support the poor kids.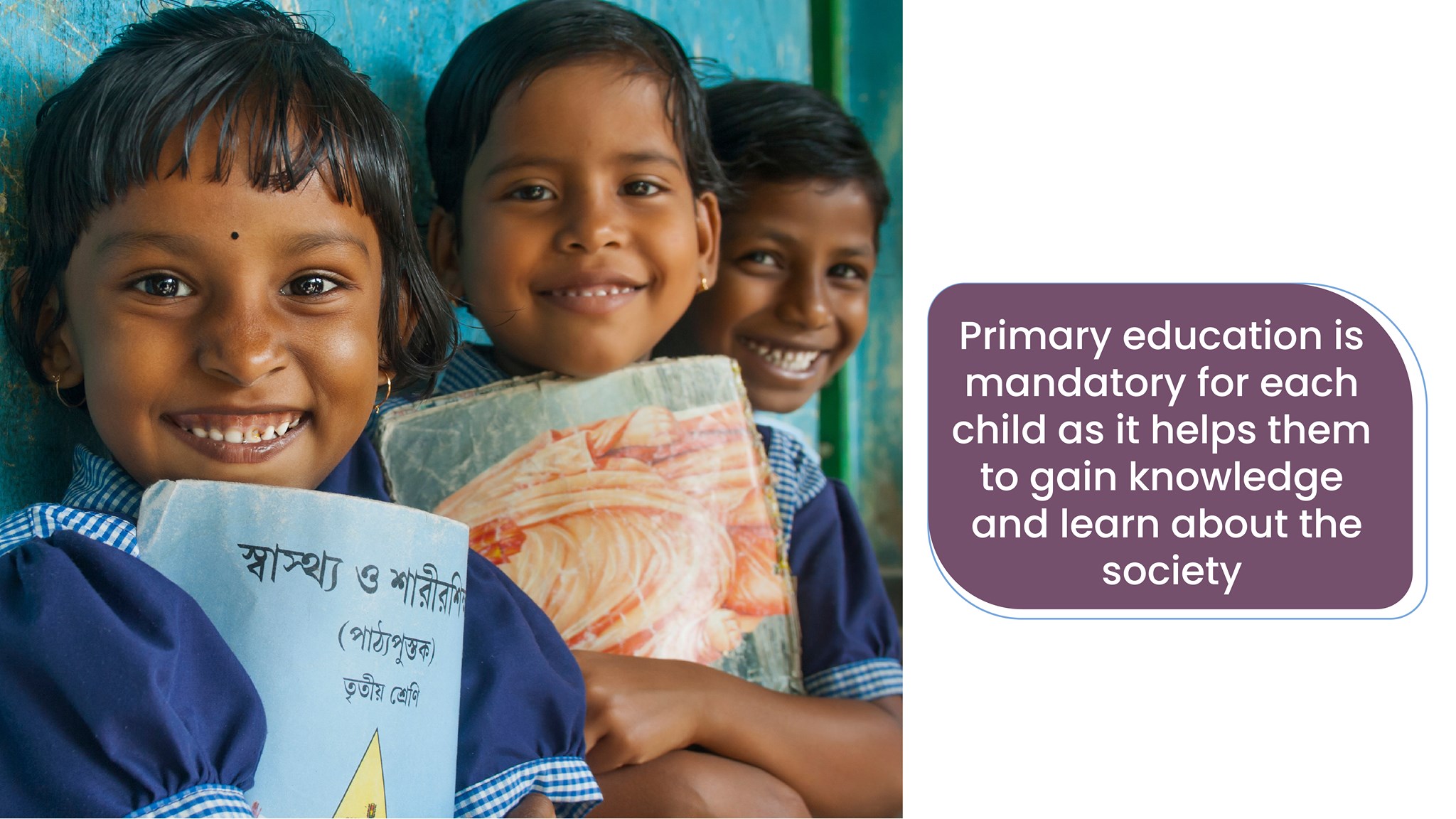 Importance of Donation:
Primary education is mandatory for each child as it helps them to gain knowledge and learn about the society. In the long run it helps the job market to get skilled professionals. However, it is not possible for every child to have access to costly textbooks and several school supplies in their learning journey. Without the help of some benevolent parents, it would really be difficult for underprivileged children to study. The availability of right tools is now possible as donations are conducted by schools and NGOs.
Donating Books to Underprivileged Children is Important and Beneficial to Everyone.
Each child gets a fair chance to read and write.
Helps NGOs and free libraries to save books for sharing knowledge.
Ensure a future for the child as an adult.
Recycling reduces costs and helps the environment.
Some visually impaired children get access to learning material.
This exercise is also an opportunity to create more awareness about education and going to school.
As a Parent which Supplies can you Donate other than Textbooks?
Backpacks that your child no longer uses is just one of the things a poor child can be given. As a parent please ensure they are in a good condition for donation. Everyone who contributes can save a child in India from dropping out of school due to lack of learning supplies.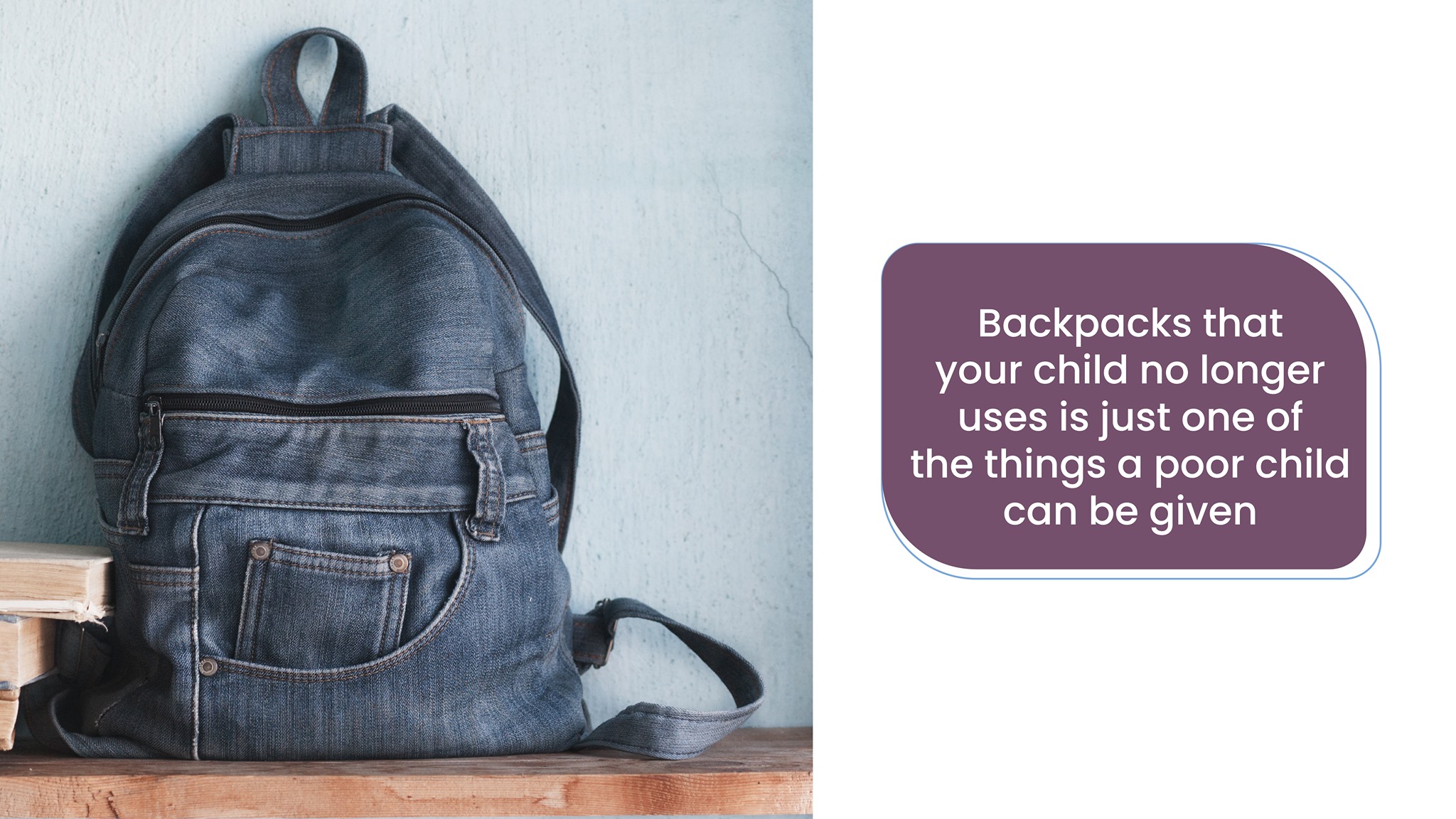 A poor Child Requires other Necessary things to Study. They include:
Pens, Pencils & Sharpeners
Stationery boxes
Colored pencils/crayons
Glue sticks
Notebooks (rough and fair)
Compasses, protractors and calculators
Shoes and uniforms
Board games
Story books
Dictionaries and encyclopedia
Classic stories for children
Where should the Donation be Made?
If you already know someone whose child requires the above items, they can be given directly. Several school campuses organize events and are announced in advance. You can make a bag containing all the books and supplies. The stuff is distributed to the students as per their requirements. It is so easy for you to become a book fairy and bring a smile on the face of a child.
Just to Let you Know:
The Rural Development Foundation is based in Telangana. The organization has helped several underprivileged students to get access to education, supplies through donation activities. Any donation drive teaches your child to be charitable and realistic. When they know they are luckier than the others, they learn to be humble and kind.
Siddhartha Public School aims to provide education for all students uniformly. This is the way of life for everyone associated with the institution.
Please follow and like us: